This is our Luxury Home Boarding service. We provide this service for the dog who is used to the comfort and luxuries of the home environment. It consists of:

Accommodation in our luxurious in home boarding quarters (our in home boarding quarters are in the spare bedrooms of our house)
Four poster bed sleeping area
Feeding in the house
During the day, your dog will be down the back in one of our runs, socializing and playing with other dogs. (they can be separated if preferred)
This is where your dog will sleep. It is complete luxury and comfort.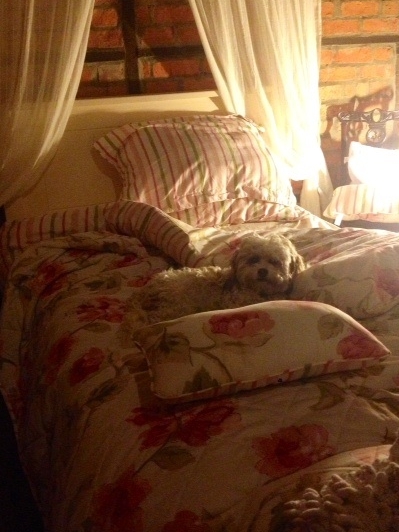 If you wish to avail of this service, all you have to do is check the option on the booking form.
Luxury Home Boarding is €25 per night. Revised rates will be given for two or more dogs staying together.